National Tree Day is this week on Wednesday September 25, 2013.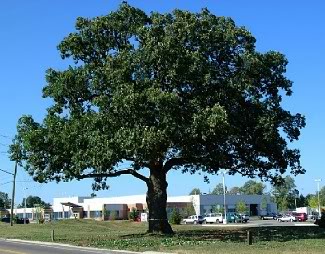 The Town of Oakville has announced that is will plant 500 trees in Oakville Park along with Oakvillegreen Conservation Association and Oakville community volunteers to celebrate National Tree Day. 
Oakville Park is located on McCraney Street near Sixth Line. The tree planting will take place from 3 to 6 p.m. in the woodlot north of White Oaks Secondary School's North Campus parking lot at 1065 McCraney Street East.
The Town of Oakville identified this site as a prime candidate for regeneration when dead and dying ash trees destroyed by EAB (Emerald Ash Borer) had to be removed last year because of safety concerns.
"The town is dedicated to reaching a 40 per cent urban forest canopy," said Mayor Rob Burton. "Council will continue the work we're doing to create a cleaner, greener Oakville, and strengthen our capacity to deal with invasive species like EAB."
Tree Canada is trying to raise awareness of National Tree Day and is challenging Canadians to help plant 20,000 trees across the country.
Oakville is supporting many community tree planting events over the coming weeks to help reach that goal, including a Suncor planting at Woodgate Woods; a Rotary Club of Oakville planting at Cornwall Sports Park; a CheerForce cheerleading team planting at Bloomfield Park; and a BMO planting at Shell Park.
Do your part to help and do better than the saying "Hug a Tree".
Why not plant a tree this week? Organize a neighbourhood group or a group at work or church and help make Oakville and Canada greener.
Share your thoughts on Oakville's National Tree Day initiative and please comment below… Thanks, Ryan.
Photo credit: mligon08.blogspot.com
 _______________________________________
Ryan Chelak is a long-time resident of Oakville, a runner, blogger, community advocate, father and a Real Estate Broker with Town-City Realty Limited, Brokerage.  Office: 905.507.0040 ext.22, Direct: 416.254.8468.