Oakville Condos | 151 Robinson Street, Downtown Oakville
151 Robinson Street, Oakville | Downtown Oakville
'Robinson Terrace'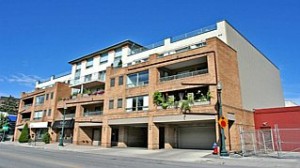 20 Units  |  Built 1989  |  Google Map
| | |
| --- | --- |
| Selling Price Range: | $245,000 – $575,000 |
| Condo Fee: | $310 – $600 per month |
| Condo Fee Includes: | Water, building insurance, common elements & maintenance. |
| Bedrooms: | 1 – 2 bedroom condos |
| Condo Sizes: | 665 sq.ft  - 2000 sq.ft. |
| Parking: | Underground |
| Condo Amenities: | Party room |
_________________________________________________________
Condo Units currently available for sale at Robinson Terrace:

0

(updated January 19, 2011)
sign up for 24/7 email alerts for condos for sale in Robinson Terrace
Condos sold in Robinson Terrace Condos in 2010: 3
# of Condos
Mean
(Average)
Median
Mode
Low
High
List Price
3
$291,433
$274,900
n / a
$249,900
$349,500
Original Price
1
$249,900
$249,900
$249,900
$249,900
$249,900
Sold Price
3
$281,667
$270,000
n / a
$240,000
$335,000
% List
1
96
96
96
96
96
Taxes
3
$2,123
$1,904
n / a
$1,860
$2,605
Bedrooms
3
1.3
1
1
1
2
Bathrooms
3
1.3
1
1
1
2
Days On Market
3
48
50
n / a
40
54
(Calculations are performed excluding zero-values)
Comments: Located in popular, Downtown Oakville, 'Robinson Terrace' condominium offers quiet, condo living in the heart of Downtown Oakville. These condo apartments offer spacious floorplans and good value for your money.  Robinson Terrace is a low-rise, boutique condo building with just 20 suites.
Residents of Robinson Terrace condos enjoy the convenience of condo living as well as being within walking distance of Oakville's Central Library, Oakville Harbour, Oakville Museum, Oakville Centre for the Performing Arts, not to mention all the shops, boutiques, restaurants and businesses of Downtown Oakville.
Given the age of the Robinson Terrace Condos, you will find many of the condos for sale have been updated and/or upgraded, while others are ready for you to renovate according to your tastes.
Robinson Terrace condos have good accessibility to Oakville's Public Transit bus service. The QEW is just 5 minutes north up Trafalgar Road and the Oakville Go Train station is less than a 10 minute drive from the condo building.
____________________________________________
Robinson Terrace Condo Sales Summary for 2010:
Sales
Mean
(Average)
Median
Mode
Low
High
List Price
3
$291,433
$274,900
n / a
$249,900
$349,500
Original Price
1
$249,900
$249,900
$249,900
$249,900
$249,900
Sold Price
3
$281,667
$270,000
n / a
$240,000
$335,000
% List
1
96
96
96
96
96
Taxes
3
$2,123
$1,904
n / a
$1,860
$2,605
Bedrooms
3
1.3
1
1
1
2
Baths
3
1.3
1
1
1
2
Days On Market
3
48
50
n / a
40
54
(Calculations are performed excluding zero-values)
Interested in buying or selling a condo at Oakville's Robinson Terrace condominium?  Get a FREE, no obligation market valuation or sign up for 24/7 email alerts for available listings in Robinson Terrace, 151 Robinson Street, Downtown Oakville.
---
All Oakville condo profiles, Real Estate statistics and information herein is provided for general information purposes only. All data and figures should be verified priorto entering into a legal agreement.