Oakville is Going Glamourous with the First Ever Marilyn Monroe Cafe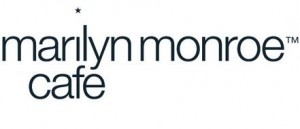 Oakville's going Hollywood this Summer – Marilyn Monroe is coming to town… 
No this isn't an Elvis sighting kind of thing…  A couple days ago I got an email announcing that Authentic Brands Group is bringing the Marilyn Monroe Cafe to downtown Oakville.  Now, before you roll your eyes, this isn't a Planet Holywood, or Hard Rock Cafe kind of thing.  It's about style. The Marilyn Monroe Cafe is designed to be the type of place the iconic Holywood star would have hung out in. Check out the press release below and stay tuned for more information closer to the grand opening this August. In the meantime, share your thoughts on the Oakville's Marilyn Monroe Cafe and comment below. Cheers, Ryan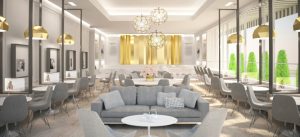 Oakville, Ontario (PRWEB) June 15, 2012
Hollywood glamour is coming to Oakville in August as the first ever Marilyn Monroe™ Café is set to open its doors. Located next to Millionaires' Row at 350 Lakeshore Road East along the affluent suburban lakefront, the café is designed to be a place Marilyn would be comfortable in, not a shrine, featuring a relaxed but elevated design experience with lush menu options.
The drink menu features smoothies ranging with flavours like Mango Tango to Chocolate Minto and luscious hot drinks like Red Velvet and Crème Brule Lattes made with the Ferrari of modern espresso machines, the Adonis T3; custom designed in Italy providing the perfect cup of coffee.
Breakfast goers can pair lattes with hearty organic oatmeal with brown sugar, Thompson raisins, dried apples, flax and sunflower seeds. Those with something sweeter in mind have a wide number of selections from the dessert menu like the California Lemon Cake or Napolitano Pistachio and Vanilla Bean Cheesecakes.
Oakville's Marilyn Monroe Cafe will feature furnishings by prestigious designers like Philippe Starck with Dedon, Eero Saarinen with Knoll, Diesel with Foscarin, and Tom Dixon, inspires the interpretation of the clean aesthetic and sensual lines of the mid-century modern era. A luxurious choice of materials, modern furniture and subtle architectural detail culminate into an inviting space for all guests, whether on-the-go or casually snacking and sipping premium espressos.
Committed to bettering the environment, the Marilyn Monroe™ Café uses beverage containers from compostable and post-consumer recycled materials and serves certified organic coffee. Through a partnership with SETEC Lighting Co., the café will be illuminated with leading edge, energy saving LED technology.
Captivating international audiences with her charming personality and graceful cinematic performances, Marilyn Monroe's timeless beauty and charisma are the inspiration behind the chic and contemporary Marilyn Monroe™ Café.
Authentic Brands Group looks to actively acquire and manage iconic consumer brands. In conjunction with Leonard Green & Partners, the mission is to build a global portfolio of world-renowned consumer brands, and to further enhance brand equity through partnering with best-in-class licensees.
Stay tuned for more information on Oakville's Marilyn Monroe Cafe….
For more information, please visit: www.marilynmonroecafe.com