Plank Resto Bar is coming soon to Oakville's Bronte Harbour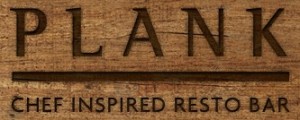 In my travels down to visit The Shores in Bronte Harbour a while back, I saw a sign for a new restaurant that's opening soon in Bronte… Plank.  Interesting name, so I 'filed it away' to find out more about it so now you know what I know…
Plank is a chef Inspired Resto Bar. Chef Gordon Goss uses traditional cooking techniques and places a strong emphasis on sourcing the finest local ingredients the region has to offer. This farm to table, nose to tail aesthetic is represented by his ever changing menus that are both adventurous and sublime, featuring items that exemplify his passion for creative, flavourful and honest dishes offered at fair and reasonable prices.
Plank Resto bar will bring some of the finest small plate chefs from across the United States and Canada to highlight the small plate, slow food movement going on in their local region.
Plank Resto Bar
67 Bronte Road South, Oakville, Ontario 
Lunch menu will be served daily from 11am – 3pm
Full Dinner Menu Served after 5pm
Limited Snack Menu served between 3pm – 5pm
Brunch Menu on Saturday & Sundays 9am – 3pm
*
Plank will not be accepting reservations. There is
free parking available on Bronte Road and behind the Plank Resto Bar building.