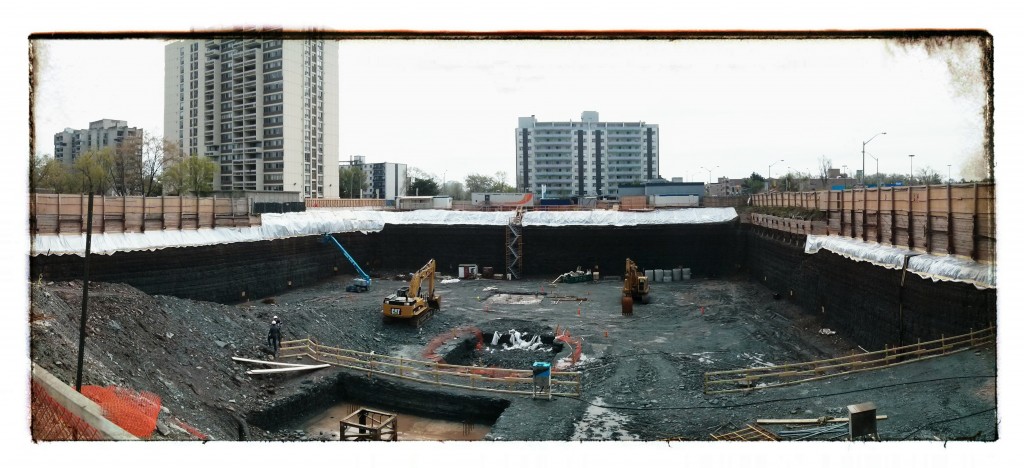 After a long, cold winter, spring has finally sprung at the Rain condos construction site. The major excavating work has been completed. The heritage Smith Houses are now in their final locations and the rezoning process has been finalized. Work is being completed on the crane pad as well. Stay tuned for more construction photos at Oakville's RAIN condos in Kerr Village.
Buy a RAIN condo now with just $5000 down!
• Pay $5000 down
• $500/month for just 18 months
• Balance of 15% on occupancy
Rain Condos has recently launched an exciting new buyer's program that will make owning a new RAIN condo in Oakville that much more affordable. RAIN's new $500 a Month Home Ownership program let's you pay just $5,000 down and $500 a month for 18 months with the balance of 15% payable on occupancy.
Register below for more information on RAIN condos' new payment plan and get current availability and pricing.
 _______________________________________
Ryan Chelak is a long-time resident of Oakville, a father, runner, blogger, community advocate and a Real Estate Broker with Town-City Realty Limited, Brokerage.  Office: 905.507.0040 ext.22, Direct: 416.254.8468. 
{ 0 comments }