The 2013 Oakville Spring Home Show opens today, April 12th!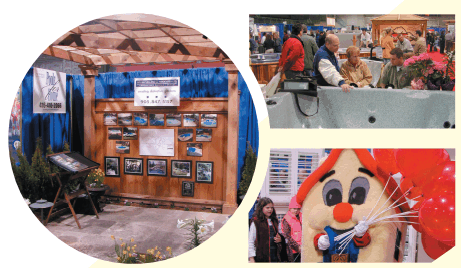 When:  April 12 – 14, 2013
Where: Glen Abbey Recreation Centre – 1415 Third Line, Oakville, Ontario
Home Show Hours:
Friday 1 – 9pm, Saturday 11 am – 5 pm, Sunday 11 am – 5 pm.
The Oakville Spring Real Estate market is heating up despite the recently cold, miserable weather and with more homes and condos in Oakville being built each year, Oakville's population is increasing.  The 2013 Oakville Spring Home Show is even bigger this year to accomodate more Oakville residents looking to meet local home improvement suppliers, trades & get ideas for their home or condo. 
Your home, townhouse or condo is probably your biggest investment, so make sure to do your research and spend your money wisely when considering home renovations or improvement.
The Oakville Spring Home 2013 offers Oakville home and condo owners convenient, one-stop shopping in a comfortable, local environment.  Be sure to check out the Oakville Spring Home Show April 12, 13 & 14, 2013 at the Glen Abbey Rec Centre.
{ 0 comments }